Founder & Executive Director
Karen is the Founder and Clinical Director of Life Synergy, LLC. She is a Licensed Clinical Professional Counselor, National Certified Counselor, Certified Alcohol & Drug Counselor, and Board Certified Coach. Karen offers a holistic approach to counseling and coaching with a focus on the mind, body, and spirit. She is also an Educator and Presenter on Behavioral Health and Wellness topics. Her collaborative approach focuses on assisting individuals encountering daily life challenges related to anxiety, depression, addiction, stress, relationship issues, and self-esteem in a warm, shared environment.

In addition to acquiring a Master's Degree in Counseling Psychology, Karen holds a Concentration in Substance Abuse Counseling and an Honors Bachelor's Degree in Psychology. She also possesses a Post-Graduate Certificate in Evidence Based Coaching. Karen's background encompasses extensive experience in the areas of lifestyle transitions and addictions. She also enjoys teaching as an Adjunct Faculty Professor in the Psychology & Substance Abuse Counseling Departments at the University of St. Francis located in Joliet, Illinois.

Karen enjoys working in various treatment orientations and modalities with a positive non-judgmental stance. Her therapeutic strategies also include mindful meditation techniques. She believes that the connection attained in the therapeutic relationship is a result of the mutuality of true caring and respect, which is essential to the healing process and renewed well-being.

Counseling can also include coaching strategies that can be interwoven in sessions relating to life work balance. These techniques help create the results you want in life, work, relationships, and spiritual growth in spite of the obstacles you encounter. Karen is dedicated to working with individuals and families to enhance communication and relationships.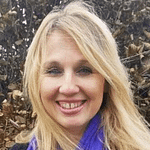 "I am committed to supporting my clients, responding to their emotional needs and understanding the problems that are present in their daily lives. I value each client and work to build a therapeutic relationship based on trust and transparency. While offering support, nurturance and compassion, I will help you successfully cope with life's many challenges."