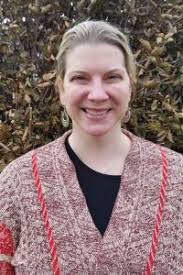 (Adolescents & Adults) [Individuals, Family, & Group]
Specialty: Anxiety, Depression, Self-Harm, Chronic Illness, LGTBQ
I am committed to supporting my clients, to being responsive to their therapeutic needs, and to understanding the problems that are present. I am able to build a strong empathetic relationship with my clients in a relaxing environment where they will feel welcomed and valued. I have 10 years of background experience in the field of counseling and social services. I believe that no matter the situation at hand, clients need a place to express their feelings openly and honestly without fear, rejection, or criticism. My office is that place.
I have strong experience in working with clients who struggle with the symptoms of depression and/or continually deal with issues of anxiety and fear. As a result, I am able to assist these clients in managing these symptoms with proper coping skills. I also work with clients who have relationship issues.
I have experience working with clientele who are cancer fighters, cancer survivors, and cancer caretakers. I believe this is a fight worth talking about, and I am here to listen.